13 October 2013
Year: 2013
Price: 10.00
The advent of digital inkjet printing techniques about 30 years ago, announced a new era at first in small scale office and home printing, further has emerged in industrial scale printing in a large variety of wide and super wide format applications and is now being rolled out in even more exciting applications ranging from high speed document printing over (food) packaging to product decoration and shows even strong growth in ceramic tile printing. The packaging of a product is in fact the final opportunity for the brand owner to influence the buying decision of the consumer during the buying process. To stand out in the shelves, products need differentiation more and more also by the packaging. Therefore new types of packaging 'formats' and shapes are designed and linked to a brand name. Also the brand image is intensively marketed by the logo (often a specific colour), the packaging and the printing (colours, style etc). Moreover, flexibility is needed because the information or extra additions (often linked to an event or special actions) demands changes of the prints much more often resulting in drastical drops in run length. Since digital printing of packaging mainly focuses on food, beverage and pharmaceutical packaging markets, digital prints are needed that are specifically safe in terms of migration. In digital printing the main technologies used, are liquid or dry toner and inkjet. Inkjet's versatility on different substrates combined with high quality at high speed makes it the most favourable digital technique and the inks for inkjet printing can be aqueous, solvent-based, oil-based and UV-curable, but for packaging printing UV-curable inkjet printing systems are best suited. Indeed it is the most reliable method, at the highest printing speed and it can be used on most substrates for packaging, including rigid and flexible plastics (poly-olefines), without a coating.
The technological advantages of UV-curable inks must however meet the LM quality aspect needed for food packaging applications: inks must have low migration levels of their constituents to avoid contamination of the food. In analogue printing with UV curing this can be achieved by using high molecular weight photoinitiators and multi-functional polymerisable monomers or oligomers. For inkjet printing, however, this is not an option, mainly due to viscosity limitations.


As technology and requirements evolve, the latest trends in food packaging and inkjet equipment continue to increase this challenge. Indeed, the latest piezo inkjet printheads for UV inkjet are moving towards even lower viscosities to obtain higher print speeds and higher image quality. On the packaging market side, there is a continuous search for cheaper and simpler packaging materials. This combination clearly poses new challenges to the formulator: low viscosity is linked to low molecular weight, low molecular weight allows for fast migration and this is then combined with cheap polyolefinic foils which also typically have the lowest barrier quality. Unreacted monomers can cause food safety problems in two ways: set-off and migration. Set-off occurs in roll-to-roll printing or stacking of printed matter: the printed side of a packaging material comes into contact with the food side and unreacted monomers are set off on the side intended for direct food contact. Besides set-off, real migration through the packaging material can also occur and popular packaging materials suffering from such migration are usually olefin based substrates like polyethylene or polypropylene film.
In the continuing battle against migration, the latest innovation by Agfa is demonstrated: a technology based on the combination of vinylether (meth)acrylate based inkjet inks and a UV-curable blocking primer, making high speed digital printing compatible with low barrier substrates. The chemistry of the ink carrier and the blocking primer are adjusted in such a way that any migrating vinyl ether is covalently captured in the polymerized primer.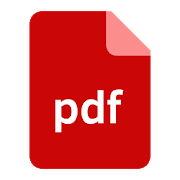 2013 Conference A blocking primer design for digital printing on packaging foils
Order Article