15 May 2012
Year: 2001
Price: 10.00
The DRUPA 2000 gave a decisive impetus of growth to the whole graphic arts industry. Technological innovations of the relatively young UV technology were also pushed considerably.
This presentation will show you the possible fields of application and the chances that can thus
present themselves. Already today the UV technology shows an annual increase in turnover of C. 10%. Especially Great Britain, the USA, France, Italy and Germany constitute the biggest markets for UV technology but the large potentials are far from being exhausted. Depending on the task there are different tendencies. The UV technology opens up profitable niche markets for printing companies working with sheet-fed offset, however, it is not as established as in the narrow web sector. Regarding industrial applications and the car industry, the UV technology has not yet penetrated this market considerably. UV technology became the established standard equipment of printing machines when manufacturing high quality print products. In the field of industrial applications as well as in the car industry the first successful steps resulted in substantial growth rates. Basically, among all experts and supervisory authorities the UV technology is considered to be eco-friendly and progressive.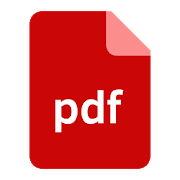 2001 Conference DRUPA 2000 — Milestone In The UV-Technology / Future Possibilities
Order Article